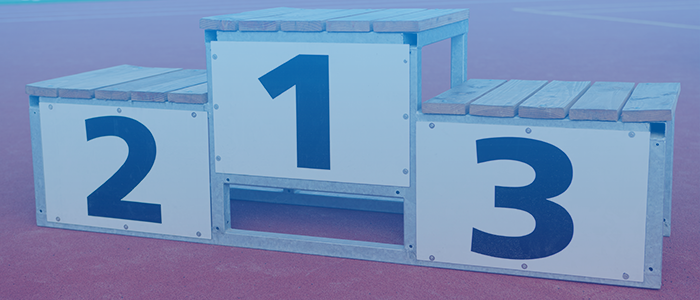 Differentiate your Travel Management Company from the rest with these five simple strategies.
In today's increasingly competitive corporate travel market, differentiating your TMC from its competitors is essential for survival and growth. With new threats appearing all the time, ranging from new OTA entrants to hotels trying to do more direct business, now more than ever you need to offer consistently high customer satisfaction and give them good reason to stick with you rather than defecting to another, perhaps cheaper, opponent.
Crossing the business–consumer line
Your efforts to continually satisfy your customers can sometimes be frustrated, however, by the way in which they cross the line between business and consumer. Actions you take to satisfy your account on a business level may not always be welcomed by the individual traveller, who may act more like a consumer despite the fact they are travelling on business. Recognise this difference though and you can not only manage it, but turn it into an opportunity to delight both your account and its travellers.
Here are five ways you can delight your customers and make your TMC indispensable.
1.Create itineraries travellers love
All TMCs produce itineraries but, given the growing number of suppliers and purchasing channels used, these are increasingly incomplete or sprawling over several pages, documents or emails. Travellers meanwhile rely on their itineraries and love having all the information they need in one place. With a little effort, you can combine all the relevant information in to single, helpful, branded document. Each time your customer refers to such a document, they will be reminded of the value your TMC adds.
2.Make business travel that little bit nicer
Business travel is a bit of a slog, really. So do your bit to make it more interesting and comfortable. Start by offering alternatives to the standard stock of cookie-cutter airport and business hotels, by branching out into the Expedia Affiliate Network for example. Next ensure they always get the best airfare by integrating comparison services, like MyFareBox, into your process and systems. Finally, monitor seat availability to get them into the perfect seat in the right class.
3.Offer to book auxiliary services
Stand yourself apart by offering to book other useful services in addition to travel and accommodation. Booking thoughtful extras, like dinner reservations and show tickets, and practical ones, like parking or limo services, really adds value to the service you provide. Don't forget to integrate this additional information into your PNR and include it in your all-in-one itinerary.
4.Look after your account's best interests
Invest in getting to know you customer, including what they do as well as where and why they travel, so that you can predict their requirements and always be ready with the perfect solution. Go one step further and welcome the opportunity to build customer specific routines to enforce their unique policies. Anticipating their needs and relieving their administrative burden like this helps you become an invaluable part of their travel operation.
5.Offer quality management information
Make your client-side contact's life a lot easier by giving them quality, complete and accurate reports. Make sure all the relevant information is contained within the PNR (if you don't know what's relevant, ask) and that you have the systems in place to generate the reports they need. If there are gaps that you need to fill manually, consider obtaining a scripted solution to automate the process and impress your client.
Make your TMC indispensable
Customers leave suppliers all the time, and for a wide range of reasons. Suppliers that add value to their service and make themselves indispensable are best able to protect their customer base from threats and to maintain a price premium.
All of the above strategies can be achieved manually but, with our range of GDS add-ons and development services, they can also be automated – maximising their impact by minimising the effort required.