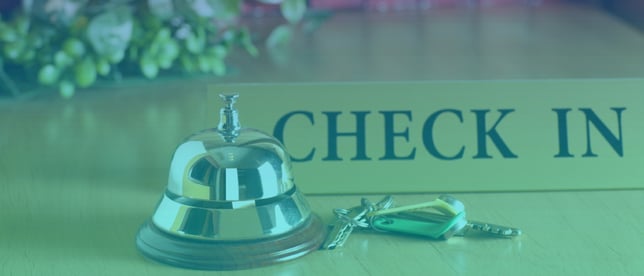 Expedia's Affiliate Network offers a large range of benefits to better integrate technology and software support for travel management companies around the world.
Founded in 2008, the Expedia Affiliate Network (EAN) is a B2B partnership brand that creates cutting-edge technology and support for travel management companies worldwide. EAN hosts a range of specialist products and can give access to top rates and availability for thousands of hotels across the globe.
The benefits of working with EAN
Expanded offerings
The network can increase your company's revenue and conversion rate by introducing a whole new range of cost-effective and flexible travel options for your customers, unavailable through your GDS. EAN offers access to over 300,000 properties, ranging from boutique hotels to 5* resorts, across 25,000 cities worldwide. With new options added all the time, the possibilities are endless!


Tailored to your business model
EAN works with leading airlines, travel agencies, corporate and consumer brands as well as small luxury travel companies. No matter the style or size of the business, EAN can tailor the level of service to meet your organisation's needs and budget.


Guaranteed commission
A flat-rate commission is guaranteed with EAN bookings – there's no need to chase up the hotel. This can save your team a huge amount of time, leaving them to focus on the best customer service and achieving your objectives.


Expert support
The Affiliate Network provides around-the-clock support for your travel management company, ranging from digital marketing expertise through to technical customer support, ensuring your company gets the most out of the network and its technology. EAN are continually developing and improving solutions for partners, utilising their feedback and ideas.


What products does EAN offer?
The EAN API product offers a choice of 9 APIs which can be personalised and easily integrated into your system. The APIs also offer a huge library of rich content with the potential to vastly improve conversions.


The agent booking tool, AFFILIATE VOYAGER, gives a helping hand to travel agents with its easy to use portal. It allows agents to assist, view and make changes to individual traveller's itineraries at the click of a button. The tool is currently used by more than 2,500 agents.


Through the EAN DEALS FINDER, an EAN partner has access to 650,000 competitive hotel deals – the perfect way to entice potential customers.


Hotels.com has collaborated with EAN to create the HOTELS.COM FOR PARTNERS tool. E

asy-to-use integration, together with o

ptimised and relevant content, provides a seamless, personalised online journey for travellers to plan their trip. There is even the option to use a white-label template, providing can have a completely personalised tool for your customers to use.
With the right software and add-ons, you can directly connect to EAN through your GDS for quick access to thousands of deals and properties.
Our Expedia Affiliate Network Integrator add-on does just this and is completely free to use. Request a demo to find out more.