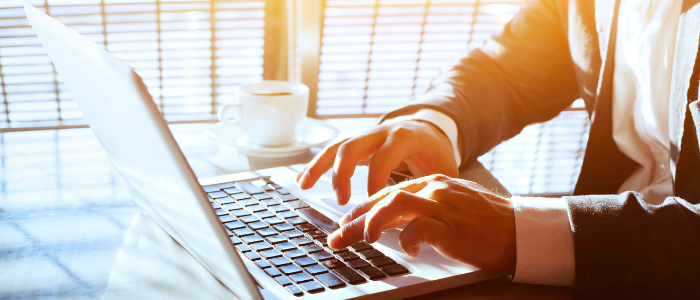 'Off-policy'. Two little words that send a collective shiver down the spine of travel managers everywhere.
While it sounds fairly innocuous, corporate travellers playing fast and loose with their travel plans, and booking parts – or all – of their trip somewhere other than via their employer or travel management company's chosen GDS has long been a problem for the industry. The reasons are obvious: not only does it pose problems for traveller tracking and duty of care; it also represents a crucial source of lost revenue.
But why do so many corporate travellers book off-policy in the first place? And, perhaps more importantly, what can be done to counter it?

A recent report, produced by The Association of Corporate Travel Executives in collaboration with American Express Global Business Travel, and surveying 202 business travel managers around the world, reveals the top reasons given for non-compliance:
39% think they can get a better price elsewhere
18% put it down to a bad user experience
16% prefer to call a travel advisor
10% prefer consumer travel tools
8% lack confidence in booking tool options
What shines through in all of the above is that meeting changing traveller expectations is vital to incentivising policy compliance. To put it bluntly, we've all been spoiled by the consumer travel sector; platforms like Skyscanner, Airbnb, and Kayak have provided us with a multitude of cheap options and a fantastic user experience to boot.


So what can business travel companies do to tackle this, short of a complete overhaul of existing booking systems or admitting defeat and allowing travellers to use alternative platforms?

Let's dig a little deeper into some of those reasons for non-compliance.
More Choice and Better Deals Elsewhere
It isn't that the GDSs don't offer choice, they offer plenty – for example, the average number of properties available on a GDS is 175,000. It's just that it pales in comparison with a platform like Expedia's inventory, which stands at around 350,000. And we've all been conditioned to demand as much choice as possible, even if we don't always know what to do with it.
The good news is that things are changing. Most of the GDSs are beginning to work towards incorporating Expedia inventory into their offering through the platform's EPS (Expedia Partner Solutions) service.

However, in the meantime, there's nothing to stop you embracing sharing economy platforms like Airbnb to give your travellers extra options. If your travellers are likely to go off-policy to access a wider choice anyway, then why not incorporate those choices into your offering?
User Experience
It's amazing how many of the common complaints associated with business travel user experience (UX) can be solved by simply tackling itineraries. As anyone who's spent any length of time travelling for business will tell you, a good itinerary is often the difference between cruising serenely through the trip and a pre-flight freak-out in the departures lounge.
We all remember what travel was like in pre-internet times and even in the early days of online booking, to some extent. An 'itinerary' was, in reality, five or six different documents, and losing parts of it – either to the spam inbox or the bottom of a travel bag – was part and parcel of the experience.
Sadly, this still isn't unusual – particularly in corporate travel. Business travellers often receive an itinerary over several emails, and the documents they receive are often littered with irrelevant ads for additional services they don't want or need.
This is a UX nightmare.
Instead, travel businesses should focus upon providing a streamlined, easily accessible itinerary. Your GDS will go some way to providing this, but to offer something truly in line with the UX travellers are used to receiving elsewhere, it needs a few tweaks around the edges.
One way to do this is to bolt an itinerary tool onto your GDS. Add-ons like our Itin to X solution consolidate the sperate elements of your itineraries from your PNR directly into the customer-friendly format of your choice – PDF, Word doc, email, or calendar.
What's more, a good itinerary tool will allow you to brand the document to your corporate identity, personalise it to each customer, and cut out unwanted third-party advertising. It sounds simple, but these changes can mean a world of difference not only for UX but also customer loyalty by extension.
Better Consumer Alternatives
Booking corporate travel is never likely to be as enjoyable as booking a holiday. After all, planning three days in Odense for the annual sales conference is never going to compare to booking two weeks on the Amalfi Coast. However, much of the reason business travellers prefer consumer alternatives to traditional corporate travel booking routes is how easy these sites make it to find exactly what they want, and, for the best price.
We've already spoken about the value of using tools like Expedia's EAN integration to offer greater choice, but your options don't end there. Another way of improving on what your GDS can offer is to use an add-on like our PNR Watcher.
Using a PNR watcher can help you offer a level of customer service that's difficult to achieve using your GDS alone. The tool helps you set pre-defined 'rules' based upon the wants and needs of your travellers, then, you're free to get on with other tasks as it waits, primed to notify you when the latest routes or hotel deals are available for your customer's trip.
This means your customers get exactly what they want from you rather than consumer alternatives. It's simple: if you remove the reason for travellers booking elsewhere, you remove the problem.


Of course, off-policy booking isn't going anywhere anytime soon. Some business travellers will probably always go elsewhere, but addressing some of the reasons they do means you don't have to fight a losing battle.
To learn more about how to supercharge your GDS and deliver the user experiences corporate travellers want, download our ebook on getting more from your GDS.