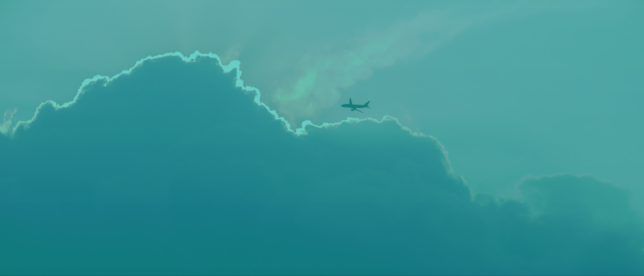 If there's one thing we know for sure about the business travel industry, it's that it never stands still. This makes it difficult to keep up to date with industry developments, or even better, keep one step ahead of trends.
These four thought leaders are at the forefront of the corporate travel industry – follow them and you'll be ready for wherever the industry moves.
1. Scott Gillespie
A self-styled 'travel industry guy', Scott Gillespie is a leading expert on corporate travel procurement and management. As a prominent speaker and trainer at global business travel conferences, he shares his 15+ years of travel industry wisdom regularly at events and online too. Between his website and LinkedIn Pulse profile, he publishes his perspectives on topics such as the impact of Lufthansa's GDS surcharge, overcoming travel analytics pains and the best sales approach for TMCs.
2. Jay Campbell
As the cofounder of The Company Dime, a business travel industry insight website, Jay Campbell is no stranger to journalism in this field, having founded and sold two other travel publishing companies previously. He regularly publishes articles via The Company Dime on everything about business travel services, expenses management practises and industry developments. To access his analysis you need to pay for a subscription, but to access Jay's expertise, it's well worth it.
3. Paul Revel
Paul Revel is the editor of Buying Business Travel, the UK's leading publication travel and meetings buyers. The publication has a circulation of over 18,000 and it's the information source of choice for many senior TMC executives and industry figures. Paul has received a number of accolades, including Business Travel Editor of the Year at the 2013 Business Travel Journalism Awards, which demonstrates his merit as a business travel expert.
You can follow him on Twitter where he tweets about industry news, or keep up to speed on the Buying Business Travel website.
4. Rafat Ali
Along with Jason Clampet, Rafat Ali founded Skift, one of the world's leading travel industry platforms that reports on news, trends and provides expert analysis. In just three years, Skift has become one of the go-to resources for business travel, and wider travel industry information, making Rafat Ali a guru in this field in his own right.
Rafat is highly active on Twitter, plus he is a LinkedIn Influencer, with in excess of 100,000 followers. He's published various articles on LinkedIn Pulse relating to the travel industry.
One trend that has received considerable attention in the corporate travel industry recently is the sharing economy. For instance, Jay Campbell has written about Airbnb's attack on the business travel market, and you can filter to view all sharing economy related articles on both the Buying Business Travel and Skift websites.