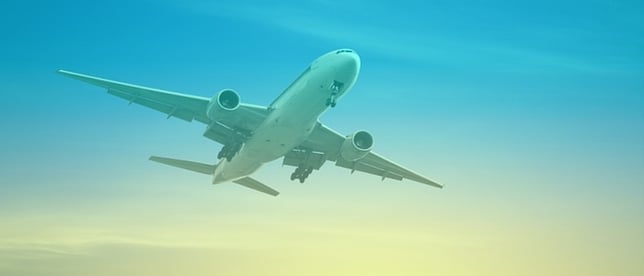 Navitas has been delivering and creating GDS add-ons for GTM since 2005. It's a relationship we value enormously, so we were delighted when Scott agreed to share his thoughts with us for a case study.
Global Travel Management
Corporate travel agent Global Travel Management (GTM) is run by husband and wife team Scott and Natalie Pawley and works with a vast range of organisations, from blue-chip companies to one-man-band operations.


Before our partnership, the team found themselves besieged by a deluge of sticky notes – their primary means of cascading important information at the time. They wanted a proactive tool that would work on their system and allow them to prompt clients and prospective customers with relevant information and offers; if it could also help them to reduce the sticky note accrual that would be a great bonus.

Introduction to PNR Watcher
Global Travel Management first encountered Navitas when an application the team relied upon was updated in such way that it would no longer work for their GDS. Scott reached out to his contacts in search of a replacement and received a recommendation to talk to us. After a fruitful telephone conversation, we arranged a product demo.
We initially introduced GTM to our PNR Watcher, which allows users to "lay down the rules" and then monitors clients' specific needs, along with organisational policies, the latest deals for routes, and so on.

The Results
Scott was pleased to discover that PNR Watcher had some similarities to a tool that GTM were using at that time – but, in his words, "a lot, lot better" – and all the functionality he needed, since an imminent update meant that a number of features would no longer work on their system.

He saw immediately that PNR Watcher would make a good replacement for the functionality he was set to lose, and, better still, a replacement for the sticky notes too. It allowed them more time to concentrate on building their own relationships with clients, with the nitty gritty taken care of.

This successful first meeting was the beginning of a long and very successful relationship between our two companies. We stay in regular contact, and over the years GTM has picked up almost every Navitas tool.

GTM also takes full of advantage of our bespoke application development and helps us to consider new ways we can add value to a customer's GDS.


To find out more about how Navitas helped GTM overcome their challenges, read the case study, and to discover how our GDS add-ons can help you overcome yours, click below.