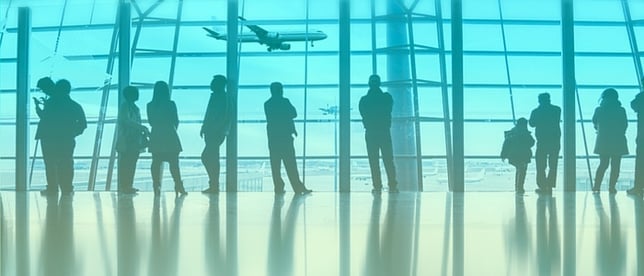 This year's Business Travel Show is taking place at London's Olympia Grand, 24-25 February 2016 – we'd love to see you there.
The Business Travel Show is Europe's biggest exhibition and conference for the business travel industry. This year's show is set to be another stellar event, boasting a programme of talks from over 175 industry experts, more than 250 suppliers and almost 7500 attendees.
The superb line-up of speakers includes Jay Revel and Scott Gillespie, both of whom we highly recommend as industry thought leaders worth following.
We will be at stand B926 in the Business Travel Tech zone, where we'll be discussing VisaEase, our new upgrade to Itin to X, and, of course, the outlook for travel in the year ahead.
Business Travel – State of the Industry 2016
We recently shared our outlook for 2016, which is set to be a truly exciting year of change for the business travel industry. The Business Travel Show is a great opportunity for networking, discussion, and consideration of the state and future of the sector.
We're certain that, among the many topics discussed across the two days, there will be further insight into the many effects of the sharing economy on today's corporate travel, adoption of the NDC, and the ever-looming spectre of GDS surcharges.
In addition, the Navitas team will be introducing our new upgrade to Itin to X and VisaEase, our automatic visa checking and provision service. Itin to X is able to export itineraries from your PNR directly into Word documents, pdfs, and emails, and now you'll be able to publish your itineraries online too. Come by to find out more and to hear about how VisaEase can remove all need for manually checking visa requirements and perform all the legwork –from reviewing requirements to preparing visa packs.

In the run-up to the show, you can get a head-start on the conversation with our free report on the how the sharing economy is affecting TMCs.