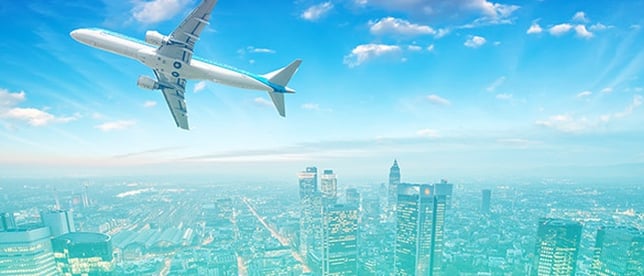 The sharing economy certainly has cost benefits for corporate travel, but safety and management concerns persist.
Services such as Uber, Airbnb and Lyft, have uprooted traditional travel industry norms and look set to disrupt corporate travel on a global scale.
Beneath all the hype and hysteria, what are the pros and cons of the sharing economy boom for corporates?

Pros

Cost: By using sharing economy services, the total cost of an entire trip can be reduced, sometimes significantly. In our recent sharing economy survey of TMCs, the majority of respondents identified lower perceived cost as the reason business travellers are using sharing economy services. The majority also agreed that these services can reduce segment and trip costs for clients.

For cost-sensitive start-ups to multinational businesses with thousands of employees on the move, this is a major appeal.
Travel Experience: Travel managers seek to ensure employees are happy when on the move and sharing economy services can certainly offer something different to their traditional counterparts.

Many travellers believe services such as Airbnb and Uber improve their experiences. For example, staying in someone's house, as Airbnb users do, can offer a more personal, culturally authentic travel experience. Options such as Airbnb and Uber also utilise rating systems, which incentivise hosts and drivers to offer a better service, and empower travellers to choose providers that guarantee good experiences.
Cons


Safety: A large majority of our survey respondents believed that the sharing economy compromises corporate duty of care. You can't, for instance, get the safety assurances that traditional suppliers offer with services, such as Airbnb, that are managed by individuals, as opposed to businesses. This extends to factors like fire safety and driver training.

Until regulation and provider policies catch up, duty of care will be an obstacle for corporate adoption of sharing economy travel options.
Management: For travel managers and TMCs alike, sharing economy trips are much harder to manage. Booking without GDS integration, tracking travellers, expense and accounting complications – these are just some of the hurdles businesses and agents face.

In addition, a reduction in bookings with preferred conventional suppliers may impact upon the deals and perks that they offer businesses.
Although established sharing economy services like Uber and Airbnb are striving to offset safety and management issues with new tools (like expense management systems), there's still a degree of risk for businesses that chose to adopt these innovations.
However, it's clear that the sharing economy trend isn't limited to leisure travel.
For more insights into the sharing economy and what it means for the business travel industry, download our TMC survey.