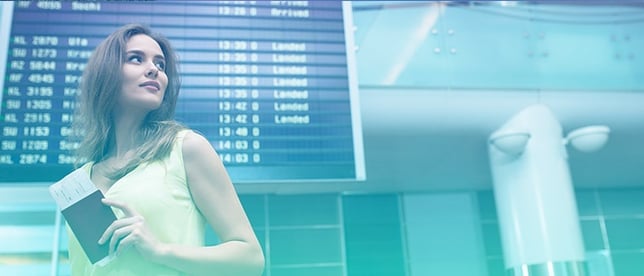 Long, manual and error-prone visa checking and provisioning is a thing of the past for TMCs and consultants with our new tool, VisaEase.
VisaEase is all about freeing up your consultants to focus on what they do best: providing travellers with exceptional experiences. It automatically reviews traveller visa requirements and provisions visa packs, removing sluggish manual work.
The application inspects the PNR, determining the location(s) being travelled to, including transit points, and the passenger nationality. By connecting to visa procurement specialist VisaSwift, which scours its databases and sends back relevant information, VisaEase then displays the visa requirements for each destination. With a single click, your consultant can send out a visa pack and the details are recorded in the PNR for your reference.
By embracing automation, you will greatly improve efficiency when managing travel accounts. VisaEase eliminates the possibility of human-error, ensuring your clients always complete their journeys without hiccups.
VisaEase works with all major GDS': Galileo, Amadeus, Apollo and Sabre.
Why not try it out for yourself?