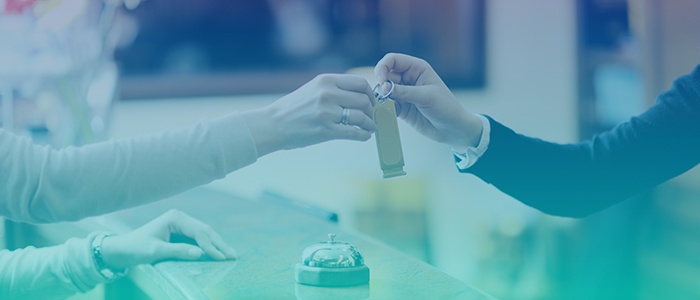 Booking EAN hotels means guaranteed commissions for your TMC, but brings with it new IT and administration challenges.
The Expedia Affiliate Network (EAN) inventory of hotels offers TMCs and travellers an attractive additional source of accommodation choices to those already available through the GDS'.
In addition to the big hotel brand names, EAN inventory offers travellers a wide range of boutique hotels and smaller chains – not right for every trip but a refreshing change when they are. Greater choice typically leads to keener pricing too, which is great for your client.
For the TMC, EAN inventory has one very attractive benefit, guaranteed commission. This is hard to ignore with profitability and cash flow at the top of every business leaders' list of priorities.
The problem
The problem with EAN inventory, much the same as the many other content sources that are increasingly used by TMCs, is that the booking data isn't available within the PNR.
GDS' and the PNRs they create are central to TMC workflow. When these don't contain information about key travel purchases, such as hotels or flights (from budget airlines for example), it places a strain on the workflow. Consultants, and travellers, now have to remember to look outside their PNR or their itinerary respectively for details about the external content. Internally, data needs to be copied and pasted into multiple systems to ensure proper traveller tracking, billing, cost centre allocation and much more.
The Solution
That's why we worked with EAN to develop Expedia Integrator – a GDS add-on that, as the name implies, integrates the booking of EAN inventory with the GDS and the PNR.
Expedia Integrator goes beyond simply inserting hotel booking details into the PNR, it supports the entire booking workflow, from initial search to reconciliation with accounts, all without leaving the GDS.
Features of Expedia Integrator include:
Search for EAN hotels by city, airport, postcode, landmark and more
View public and packaged rates
Side-by-side comparison of hotels
Produce customised Confirmations or Vouchers that:

Show at the end of the booking process
Can be viewed at any time post-booking
Can be emailed instantly or copied into other documents

Central configuration for simple installation and roll-out
With Expedia Integrator you can meet the growing demand from your customers to use external content to find the best deals and reduce your hotel related commission risk.
Read more or book a free, two-week evaluation of Expedia Integrator.