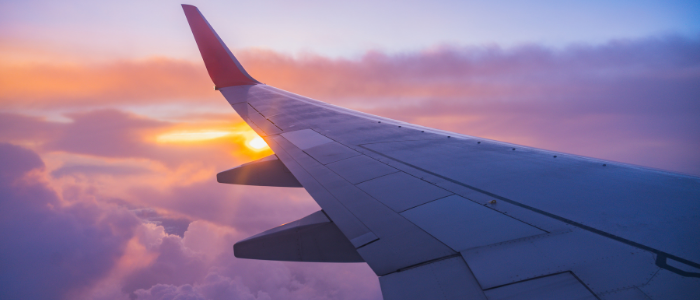 The COVID-19 pandemic has ravaged the travel industry. As global governments imposed strict travel restrictions to curb the spread of the virus, the travel industry, both business and leisure have suffered. Across the world, travel management companies (TMCs) have borne the brunt of this considerably.
With the vaccine rollout now fully underway in many countries, TMCs and the industry are hopeful that travel can begin to return to normality. In the UK, the government has implemented a traffic light system to show which countries are the safest to travel from, and which require quarantine. Despite the situation improving across the world, there are several business travel challenges that TMCs will need to contend with, even in a post-COVID environment.
Business Travel Challenges
Travel has changed, and TMCs need to be able to adapt to survive. It's crucial they're prepared for some of the biggest challenges that lie ahead.
A drop in travel numbers
After analysing data and insight taken from airline industry veterans, the Wall Street Journal predicts that there will potentially be a 19 to 36% drop in business-related air travel after the COVID-19 pandemic has subsided.
A decline of this magnitude would present grave challenges to the travel industry. Travel reductions will be driven by factors of efficiency and cost, with more environmentally-conscious organisations pushing towards net-zero carbon emissions. Bupa Global supports this claim, finding that a quarter of business executives plan to reduce international travel post-COVID-19. In the face of potentially reduced travel, TMCs must stand out from the crowd and offer the absolute best traveller experience.
Cancelled or suspended trips
In the wake of the pandemic, the business travel industry came to a standstill. Businesses were forced to suspend or cancel international trips outright as air travel, in particular, has suffered enormously.
Flexibility is crucial in a TMC to help business travellers circumnavigate this new landscape of cancelled or suspended trips. Travellers need to be assured in the fact that someone is looking after them and their plans, and that they can be amended at a moment's notice should a country suddenly close or open its doors again.
Increased complexity
Business travel has just become more complex than ever to navigate for organisations. Factors like taxes and visas meant it was already opaque, but in a post-COVID world businesses will now have to deal with differing travel restrictions and health laws, making requirements more complicated than before.
Companies will need to know more about their employees' travel plans. They must keep an eye on which countries they are travelling to and from to ensure their safety, but also the safety of anyone that comes into contact with them.
Increased communication demands
Circumstances can shift at a moment's notice, as the pandemic has highlighted. Corporations need to establish better, more secure communication with their travellers and the TMCs that are working with them to stay sufficiently up-to-date.
Companies have a clear responsibility to ensure that remote and travelling employees are kept fully in the loop at all times so they're aware of any sudden changes. The effects of the COVID-19 pandemic will be felt for a long time after it's gone, so it makes sense for businesses to streamline their communication processes now.
Be Ready to Face the Post-COVID World
At Navitas, we deliver products designed to empower your agents and get the most out of your software.
From our flexible PNR Watcher, which becomes your personal, multi-tasking PA and looks after your client's needs for you, to our smart add-on Itin to X, which makes it incredibly easy to have better visibility over your employee's travel route, our suite of GDS add-ons is designed to make the lives of TMC agents easier and overcome these challenges. Finally, our newest tool, NavAgent, tracks unused e-tickets, making it invaluable in a time where cancelled or suspended trips are commonplace, and offers a greater level of personalisation and customer service than before.
Prepare your TMC for the oncoming challenges of a post-pandemic world. Business travel has changed, and you and your agents need to be ready to provide the most optimal journey for travellers.