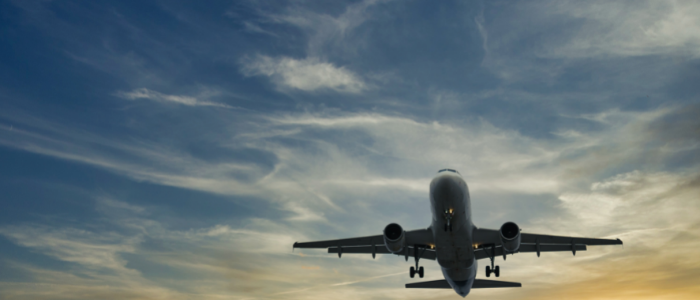 The travel industry is recovering from a period of crisis. For TMCs, keeping up with evolving traveller expectations has never been more critical. A global distribution system (GDS) is vital for agents trying to manage traveller data, and the technology plays a key role in keeping much of the industry running smoothly while empowering agents to help travellers on their journey.
So, what is a GDS?
A GDS is a network that provides travel agents and TMCs with access to travel data. Travel data is a wide term, and it encompasses a variety of details, including:
Flight and travel information
Car rental
Hotel reservation and inventory
Booking options
Prices
By arming TMC agents with all of this information, the GDS is ideally placed to deliver exceptional customer service and help travellers with every stage of their trip. A GDS is a primary reservation system used to secure airline seats, hotel rooms, rental cars, and more, but it's also bigger than that. A GDS acts as a price comparison tool, an itinerary planner, and just about whatever the TMC needs it to be. Putting it simply, the GDS consolidates all areas of the booking process into a single platform.
The importance of a GDS
A GDS, particularly when equipped with additional smart add-ons to help extend its capabilities further, is of critical importance to TMCs.
Before agencies had access to the technology, every process was long, manual, and laborious. A single ticketing request could take up to 90 minutes per booking to process. Travel managers had to thumb their way through entire indexes of flight details. The travel manager would simply mark the card to confirm a seat on the flight before repeating the process all over again.
However, in 1961, the first GDS was created. The tool was named SABRE, and it was capable of processing 7500 reservations an hour – immediately, even in its earliest iteration, it's clear to see how the GDS revolutionised the travel industry and changed TMCs forever. Modern GDS technology empowers travel managers to search for any part of the booking process with ease, from flight information to rail timetables, and make a booking immediately.
GDS technology also helps travel managers get the best deals for their clients. Targeted promotional messaging on the system alerts TMCs to the best packages, fares, and offer without hours of tedious research. TMCs, particularly in the wake of the pandemic, need to stay competitive, and a GDS helps them do just that.
GDS tech - The pandemic and beyond
The travel industry was decimated by the COVID-19 pandemic and companies are still recovering. Business travel is down, with countries still combating the virus despite vaccination rollouts across the world.
The role of the GDS is more critical to success than ever before, and the pandemic has served to highlight that. Business traveller expectations are changing, and companies need to be aware of the possibility of sudden cancellations or suspensions. With a GDS, TMCs know that their agents have access to instantaneous information at their fingertips, enabling them to better serve clients at a moment's notice.
Use smart add-ons to improve your GDS
We've established the importance of GDS technology in today's TMC, but there are still ways to improve on it. Our range of smart add-ons is designed to tackle real problems that agents experience by adding another layer to their GDS, continually making it more robust and more capable.
Our VisaEase plugin means you never have to check visa requirements again, while Itin to X helps you boost your brand with customisable travel itinerary templates. Our newest add-on, NavAgent, gives you unparalleled customer insight and advanced booking capture, and brings it all together at the point-of-sale for the ultimate customer service experience.