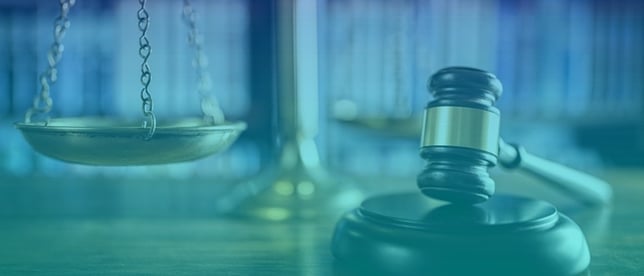 Airbnb has often been at the heart of legal battles with the cities in which it operates. The service is now available in over 191 countries and with so many political systems to work with, it's not surprising that they, and sharing economy brands like them, have made a few enemies.
Over the last eight years the world has watched Airbnb turn into the $25.5billion company it is today and no one has watched this growth more closely than the online travel agents. Due to Airbnb's overlap with some of the key services delivered by online travel agencies like Expedia and Booking.com. many saw them as a threat to the market. However, reports from companies such as 7Park data have shown this is not the case. It seems that the growth of Airbnb has occurred whilst preserving travel agents' market share, confirming that Airbnb customers are going on trips they wouldn't do otherwise. Today, the innovative start-up is now caught up in the legislation that surrounds the travel industry, thus presenting an opportunity for online travel agents.
Airbnb aim to prevent San Francisco legislation
Currently, Airbnb is filing a lawsuit against its hometown of San Francisco to prevent new legislation that will hold it and other home-sharing sites liable for advertising hosts who aren't registered with the city. Failure to abide by the new legislation may result in fines up to $1,000 per violation. Airbnb argue that the new rule violates an existing law that has protected other online companies such as Facebook and Twitter which states that "no provider or user of an interactive computer service shall be treated as the publisher or speaker of any information provided by another information content provider". Experts believe this is a strong case put forward by Airbnb that could see the new legislation being scrapped.
New York's short-term rental law threatens home-sharing market
Meanwhile, New York has recently passed legislation that will fine hosts who list entire apartments (those with three or more units) for less than 30 days on home-sharing sites. In this instance, hosts will be fined upwards of $1,000 for simply advertising accommodation (not the renting itself) on home-sharing sites such as Airbnb. This short-term rental law has been regulating the hotel industry in New York for many years and a number of state officials now believe the same rules should apply to home-sharing sites. In addition, the Hotel Association of New York City believes the bill will help protect its hotel and hospitality industry, which has become its most vital economic contributor.
Where is the biggest threat: New York or San Francisco?
Whether the legislation affects the home-sharing companies directly, like in San Francisco, or affects them indirectly by regulating their users like in New York, both could halt the industry's growth. Interestingly, it's the indirect legislation in New York that is predicted to do the most damage. Unlike the San Francisco case, in which Airbnb are predicted to be victorious, the New York bill is likely to stand, as it penalises the hosts rather than the home-sharing sites.
Despite not being fined directly, this will undoubtedly affect Airbnb's growth in New York, and any further cities that follow. It is currently estimated that 55% (28,765 listings out of 51,397) in New York are listed in violation of this new legislation, according to Housing Conservation Coordinators and MFY Legal Services, which would amount to fines of $28.8 million in first offence fines alone. Bradley Tusk, founder and CEO of Tusk Ventures and Tusk Strategies, thinks this new law would "decimate" the New York market for Airbnb – their biggest market in U.S.
Conclusion
Overall, this is unlikely to stop Airbnb's global growth as it stretches for the 100million user milestone and deepens its integration within corporate travel management. However, these political pressures have impacted sharing economy brands far more than the already established and politically-savvy travel agents, who now have an opportunity to regain some stability in the travel sector.
For more insights into the effect the sharing economy will have on travel management companies be sure to download our sharing economy survey report.