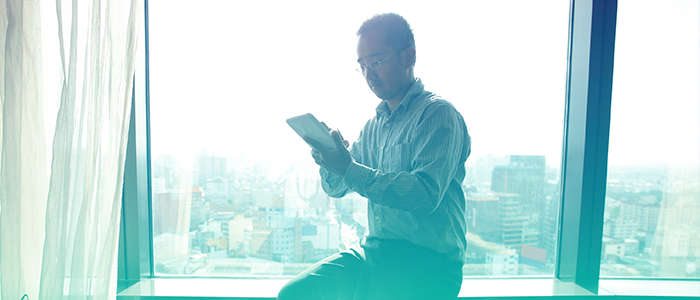 From a standing start, the sharing economy has gone mainstream in just a few years and has overflowed from leisure to business travel. This sudden step change has huge implications for TMCs.
The poster boys of the sharing economy, Uber and Airbnb, are both enjoying exponential growth. Concur, the travel software solution provider, reported in July 2014 that Airbnb transactions in their expense reports had increased 27 times, year-on-year, while Uber transactions had grown 5 times.
This shows that people's desire to use sharing-economy services in their leisure time is already spilling over into their business travel arrangements, whether or not it's condoned by the travel manager. Even Google employees are spending seven figure sums with Airbnb, so TMCs should not be surprised if their own clients' employees start questioning policy around the sharing economy.
Like it or not, they want to share your turf
Service providers in the sharing economy are keen to capitalise on this massive opportunity and are already consciously targeting the corporate market. Airbnb has launched a business platform that offers 500,000 rooms spread across 190 countries. Uber, too, has launched a business edition of its taxi booking service. So far, however, there have been few, if any, overtures made directly to TMCs or GDSs.
Headaches for TMCs and their clients?
The attractions of the sharing economy to the business traveller include convenience, the cool factor and, on the surface, lower segment costs. But at what price?
There are issues for finance as unofficial accommodation or transportation is generally channelled through expenses, which adds accounting and tax complications. And the sharing economy raises issues around duty of care, risk management (traveller tracking) and insurance and can but force companies to re-examine their corporate travel policies.
Concur has teamed up with Uber and Airbnb to give business travellers easier ways to book their trips, and complete their expenses, while ensuring that finance and travel managers get greater accuracy and visibility of costs.
How the future will pan out is unclear but one thing is for certain. The sharing economy threatens the TMC business model, marginalising their expertise, knowledge and negotiated advantages. Whether a TMC takes arrangement fees or commissions, their income stream is coming under increasing pressure. And the preferred rates they enjoy with hotel and transport firms will suffer should booking volumes drop below acceptable thresholds.
Resist or evolve?
Trends in corporate travel suggest that resistance is futile. Business travellers will continue to use these alternative service providers and to travel out-of-policy. TMCs will simply have to evolve. While there is currently no clear way for TMCs to manage sharing economy inventory or integrate bookings with the GDS, they need be open to it and maybe even aim to be part of the solution. This may take some time but there are things you can do with immediate effect.
Help customers understand the sharing economy and if necessary help them modify their travel policy to clarify its acceptable use.
Help them ensure their existing preferred rates with hotels and taxi firms are well publicised within the organisation and are easily accessed. Consider adding key phone numbers to itineraries.
Be prepared. One day soon sharing economy facilitators will establish ties with GDSs to more efficiently tap the business travel market. In the USA car sharing start-up Flightcar has already signed a deal with Travelport.