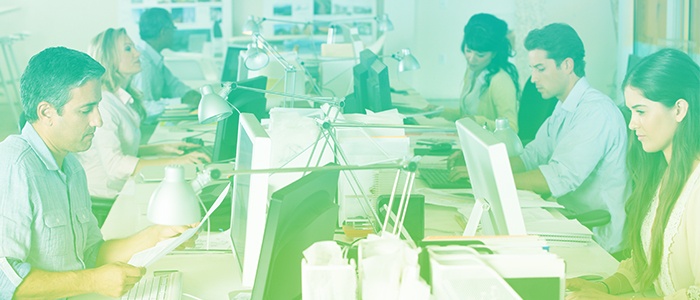 As the Business Travel Show's annual survey of travel buyers proves, TMCs are under continued pressure to evolve their role in travel purchasing. So how can integration of your TMC's software systems help you meet and exceed your customers' expectations?
While overall travel budgets are on the rise, each trip continues to attract intense scrutiny for its compliance with policy, cost and value for money. More and more policies call for business to include low cost airlines in their travel plans as well as alternative methods of finding affordable accommodation.
As a result, TMCs are having to access content from an ever growing range of sources, many of them firmly outside the GDS. Accessing this content isn't the only challenge; in order to find the best deal, consultants need to analyse a burgeoning volume of data to find the best combinations. They're against the clock too, with more and more travellers and buyers researching low cost options themselves – some of them claiming a victory over their TMC if they get there first. TMCs are not helped either by the unbundling of airline services, which has created a new cost variable – ancillary fees.
The commonly heard phrase of having to 'do more with less' has never been truer.
Technology to the rescue
It will come as no surprise that many TMCs are looking to their technology to help them get out ahead of these challenges, and their competitors. More than ever, TMCs are using technologies including their GDS, external content sites, fare comparison sites, traveller management tools and their back office systems in combination in order to find their customers the best deals and to deliver a value added service.
Unfortunately, many are finding their efforts hampered by the information gaps that exist between all these systems. These gaps produce the need for new, manual data entry processes of their own, adding to the consultants workload and creating new opportunities for human error.
This is where thoughtful integration of systems comes into play. Well integrated systems that facilitate fare finding, booking and communication in today's world of disparate content and price sensitivity will help your TMC soar while others bump along the technological runway.
Integration explained
Integration can get the separate systems used within your TMCs talking directly to one another, thereby replacing the need for your people to manually transpose information between them. As well as removing the time taken to copy information from one system to another, well executed integration will ensure the transfer takes place error free.
GDS' are built with integration in mind, featuring comprehensive Application Programming Interfaces (APIs) that allow developers like us to hook into any part of the system and extract, or implant, information as required. But what about your other, less open, systems?
Fortunately, even systems that appear closed often have a means of inputting and outputting data. Frequently, the XML data format is used to make this possible. XML is a near universal standard for encoding system specific data. With the help of software scripts, data fields in one XML file can be mapped to those in another, thereby allowing two or more completely unrelated systems to share information and keep one another updated.
When you employ XML data, software scripts and your GDS, almost anything is possible.
Examples of integration at work
Here are just a handful of ways in which we have helped TMCs like yours reach new heights of productivity and efficiency through integration of their software systems.
Integration of fees from Back Office systems to POS so consultants can quote an inclusive price when performing Fare Quotes in the GDS
Extraction of Cost Centres, Employee Numbers and Reason codes from Back Office systems to ensure data quality and accuracy at the point of input.
Integration of External Booking sources, such as Evolvi, Low Cost Carriers and Expedia Hotel content, with the GDS allowing rapid creation of quotes and management within the PNR
Pulling externally held Profile information directly into the GDS, removing the limitations of free text lines with minimal space
Automatic handing off of pertinent data to external fare systems, like TelMe and Mystifly, and SOS and ICE providers
Integrate to grow your TMC
The Business Travel Show's annual survey reveals that TMCs like yours continue to play an important, yet ever evolving, role in what is again set to be a growth market. To survive and grow you surely need to extract maximum benefits from your technology investments and integration is an excellent way to do so. It also allows you to lock in the benefits of any innovative processes or workflows that you discover while you move on to something new.