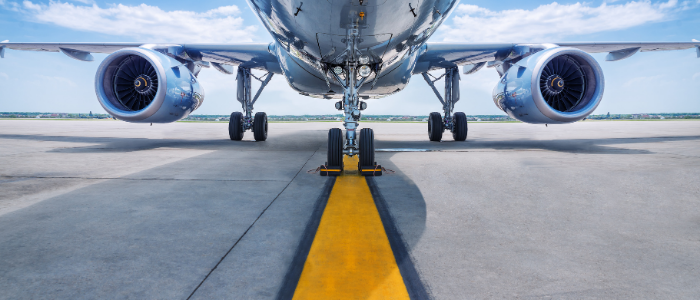 We're excited to launch our newest product, NavAgent. The result of a collaboration between Navitas Solutions and Agentivity, NavAgent is designed to enhance a TMC's ability to service its clients with advanced, expert analysis of booking patterns and traveller behaviour data, integrated directly into their GDS of choice.
What is NavAgent?
NavAgent is designed to bring relevant client, booking trend, and ticketing information from the Agentivity system to the point of sale, improving travel consultants' ability to understand and service their clients' needs.
By combining Agentivity's advanced data capture and mining capabilities with our exquisite expertise in point of sale automation and system integration, NavAgent provides six exciting new features for consultants to use in their booking workflow:
Current PNR activity
Traveller booking trends and behaviour
Corporate trends and patterns
Upcoming and historical bookings
Unused tickets
Consultant Focus
These six areas are available as individual modules within NavAgent, allowing TMCs to customise exactly how they use the solution to fit their unique requirements. By empowering consultants with the data they need, they're able to offer a totally personalised service to their travellers.
Who is Involved?
NavAgent is a result of the collaboration between Navitas Solutions and Agentivity. At Navitas, we've built a strong reputation as point of sale automation and system integration experts since starting operations in 2004. Our knowledge of GDS technologies has allowed us to build off the shelf and bespoke solutions for TMCs globally.
Agentivity is renowned for their advanced booking capture and analysis tools. The Agentivity system is integrated into a TMC's GDS and from there, booking data is extracted, analysed, and presented to users via online reports. Agentivity performs expert analysis of bookings to build up information that can be useful to TMC agents regarding traveller behaviour.
If you're not an Agentivity customer already, we imagine you'll want to be after seeing what their data capture capabilities can offer your business. But if not, don't worry - we can use the data capture functionality to populate NavAgent.
How NavAgent Supports TMCs
Agentivity approached us to develop an exciting point of sale application designed to share their pattern and behaviour data to travel consultants.
NavAgent provides agents with useful visibility of traveller booking trends and behaviour, giving them information about current travellers based on other bookings held in Agentivity. This information includes:
Total number of cancellations
Bookings
Previously used vendors
Reference churning
The Corporate Trends and Patterns module tracks the behaviours of the Travellers Corporate Account including total number of hotel nights and more, to give a comprehensive view of the client.
The Consultant Focus section shows a summary list of upcoming bookings that require attention, such as PNRs containing HX, UN, and TK segments, and any bookings still requiring ticketing. This allows users to stay on top of their workload without having to sort through all their outstanding bookings on queue.
NavAgent is designed with travel consultants in mind. Times are challenging for TMCs, and this exciting innovation enhances and empowers their work. NavAgent gives them interactive customer insight at the point of sale, enabling them to be most effective without interrupting their normal GDS workflow.