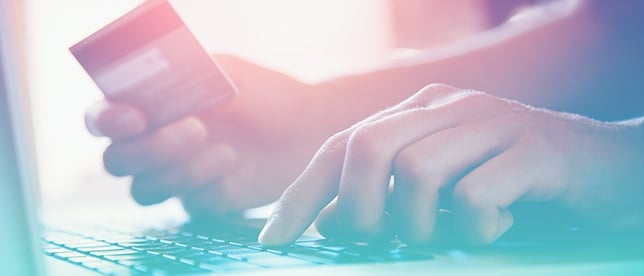 In the twenty-first century, the novelty of carrying cash around is fast becoming a redundant enterprise. Today, with technologies such as Paypal, Bitcoin and Apple and Android Pay, purchasing goods and services has never been easier – with only a viable internet connection, a plethora of digital payment methods open up for leisure and corporate consumers.
The global payments ecosystem is undergoing a fast and vast evolution; smart TMCs need to stay in touch with the shift in how consumers pay for goods and services.
Peer-to-Peer (P2P) payments
PayPal is perhaps the most renowned P2P payment service. But now new applications like Vemno, and established brands such as Facebook, Google and Snapchat are throwing their hats into the P2P payment ring. Making small, quick payments is becoming easier than ever.
As thieves often target cash and cards, many travellers see P2P payments as a safer alternative when abroad.
Digital wallets / Mobile payments
New digital wallet technologies such as Apple Pay and Android Pay provide real convenience for travellers. For example, booking a flight online or paying a taxi fare is as simple as scanning a fingerprint, instead of filling out card details or using a card machine. This provides a much smoother experience for travellers and offers greater security than a credit card.
As Tnooz reported, mobile abandonment in the travel industry is high and therefore costly. Enabling travellers to buy products in-app via digital wallet technologies such as Apple Pay will surely reduce mobile abandonment rates. As of yet, most travel agencies have not adopted this payment method, but digital wallet services have a lot to offer to travellers and are beginning to gather steam.
Cryptocurrencies
Cryptocurrencies, such as Bitcoin, represent an alternative to regular payment methods, as they are fully decentralised and maintained by the general public. For travellers, this presents an increase in efficiency and convenience – escaping fees, charges, and virtually ensuring their currency is available wherever.
Today, cryptocurrencies, such as Bitcoin, remain controversial – due to their decentralisation, they are not yet readily accepted and therefore cannot be regarded as a mainstream form of digital payment. However, they represent the potential for more expansive and less expensive approaches to longstanding transaction models, and in the future they may prove to be a widely desired alternative payment method for travellers.
How the travel industry should respond?
Peer-to-peer payment platforms, digital wallets, and cryptocurrencies may have been regarded as futuristic heresy in the past, but they are fast becoming a normality within the travel industry. Travel is a time-sensitive event and a travellers speed and ease-of-payment can be the difference between making a sale and losing the customers interest.
The astute TMC knows that traveller convenience is a high-priority, going forward travel brands should utilise GDSs to closely track consumer adoption of simplified digital payment methods. To stay abreast of the continually changing landscape, a proactive strategy must be adopted, in order to review which mainstream payment methods travellers are employing, be it P2P or digital wallet technology. Close consideration must also be payed to alternative payment methods such as Bitcoin – although currently utilised more often than not for trend purposes than for functionality, cryptocurrency retains the capacity to challenge in the global payment ecosystem.
Today, credit cards, debit cards and cash still dominate the payment markets, but with an increased usage of online purchasing, a digital payment future is becoming more and more likely.