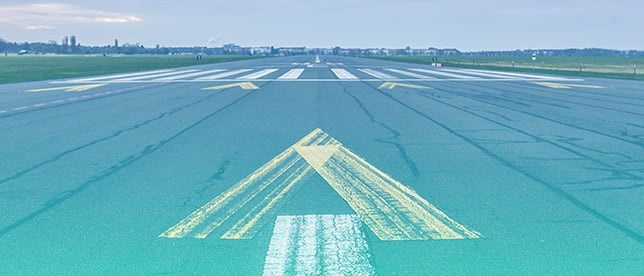 2016 hasn't exactly been a relaxing year for the corporate travel industry so far. The strength of the U.S. dollar, terror fears and static global economy has resulted in many companies reducing their travel spend. However, the outlook is brighter for the corporate travel industry as we look ahead into 2017. A recent industry forecast report by Advito has predicted sector growth for emerging countries, as the cost of business travel remains cheap.



Oil Prices Keep Air Fares Down
In both intercontinental and regional flights, economy fares are predicted to stay flat year-on-year, with business class rates set to slightly increase by 1%. However, both fares have the potential to drop below 2015 levels thanks to low oil prices - a trend also predicted in a similar report by the GBTA Foundation. The lower fuel prices could see savings passed onto business travellers, particularly where competition is intense. In areas where competition is weak, lower fuel prices will most likely increase airline's profitbaility. This news comes in lieu of lower passenger load factors, which could have hindered airlines from being profitable.
The report identified variations across the seven regions analysed. Emerging markets, such as Asia, Latin America and the Middle East are expected to receive the greatest fall in prices in air travel, with economy flight prices decreasing by 2% year-on-year. This could open opportunities for TMCs operating in these markets, as companies may be enticed to choose air travel over virtual alternatives when planning business meetings.
Europe: Brexit, Ancillary Fees and More
Within Europe, the report acknowledges Brexit and the uncertainty it creates. Despite this, prices are expected to remain cheap, especially regional fares. This comes despite an expected increase in ancillary fees, often incurred by business travellers. For example, in 2015 Lufthansa Group introduced their Distribution Cost Charge (DCC), a charge placed on bookings made outside of their website. This news was initially seen as a threat to TMCs and how business travellers book through their GDS. However, the Advito report suggests that 'GDS content presents the most efficient way to compare prices', after recognising that business travellers booking directly through Lufthansa's website would 'still face additional technical and manual processing costs for effective traveller tracking and full management of client programs'.
Outside of air travel, Spanish rail operator, Renfe, aims to make its high-speed services more accessible to business travellers outside of its native country. To achieve this, Renfe have announced a deal with Amadeus for distribution through their GDS. This is good news for business travellers using Amadeus's GDS, as it expands their travel options within Europe, which seemed an unlikely outcome post Brexit vote.
Conclusion
For the most part, the state of the industry won't be too different from what we have experienced from 2016 so far. The news that business travel isn't expecting to see big price hikes next year is positive for TMCs. Furthermore, the use of GDSs doesn't seem to be threatened by Lufthansa's DCC. In fact, business travel booked using GDSs within Europe will most likely increase following the deal between Amadeus and Renfe.
No matter what 2017 brings for the business travel industry, be prepared with our range of innovative GDS add-ons.