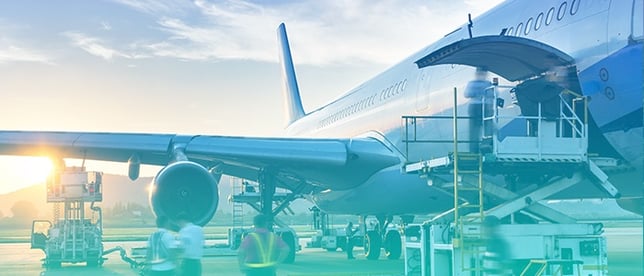 Back in the autumn of 2012, IATA announced plans to standardise the airline industry's retailing operations. Their solution was to develop a new, XML-based transmission standard: the 'New Distribution Capability (NDC) Standard'. Since then, the adoption of NDC Standard by airlines has been relatively slow. But, with a recent report showing 50% of airline members planning to implement NDC by 2020, now is the time for TMCs and GDS developers to prepare.
How does this affect the airline industry?
At its most basic level, the 'NDC Standard' will support airlines developing product differentiation, such as increasing their range of ancillary products and fare classes, by funnelling them down the distribution chain. This means that extra baggage allowance, seat reservations and in-flight entertainment can appear through distribution intermediaries.
It will also capture data to facilitate richer content and personalisation to apply broad corporate travel policies at an individual or group level. The capabilities provided by NDC are expected to shift airlines' focus onto 'retailing', rather than just 'selling':
"As we get further into planning for what we'll be able to do with NDC, we have begun to realize that we will have the ability to be more flexible and responsive to market demands and opportunities in how we price." – Anonymous Asian network carrier, IATA report 2016
In the future, innovative airlines will integrate NDC-based solutions with cutting-edge technology to make business travellers' itineraries more appealing. For example, IATA believes that by 2021, creative airlines will couple NDC with VR technology to make VR experiences available on airplanes.
Is is bad news for GDS developers?
The 'NDC Program' has received its fair share of resistance from the travel industry. Much of the scepticism came from GDSs, who didn't agree with IATA's intention to shake up the travel distribution ecosystem in favour of airlines.
As the NDC Program aims to simplify airline content, some experts view the NDC as an alternative to GDSs. The risk is that GDSs become irrelevant as airlines and providers connect directly with travel agents. Luckily for GDS developers, most experts agree this is very unlikely, due to the time it would take to reach the detailed standard necessary for this direct connection to operate efficiently.
For most industry experts, the adoption of NDC is predicted to create new opportunities for GDSs. At the Flight Global/T2RL, the panel consensus was that 'developments with NDC and online distribution in general are going to make the landscape more complex', rather than less so. This is good news for GDSs, as the more complex the airline distribution industry becomes, the more GDSs are valued for aggregating.
"The middleman will always be squeezed. But GDS is an important part of the value chain at scale. To take that disparate data requires significant computing power: that aggregation happens largely with GDS." - Greg Schulze, Senior Vice President of Commercial Strategy & Services at Expedia, 2016
How do TMCs get 'NDC Ready'?
Revolutionising your distribution strategy can be daunting, but IATA has recently updated it's 'Readines Guide for business travel'. The NDC has already taken 4 years to get to the stage it is now and is predicted to take at least another 4 years until it's in mainstream adoption, so you do have time to adjust. To make the next four years count, there may be a few questions to consider:
Do your clients need NDC Standard? You need to first identify how much the NDC will support your efforts. Assess whether your clients have a lot of product differentiation. For example, if your clients book large numbers or quantities of ancillaries, NDC will be needed to give you better control over retailing opportunities.

Are your partners considering NDC? Before you start to adapt your distribution strategy, you may want to run a supply chain assessment. In this you can assess whether your partners are moving towards NDC and how their distribution strategy is changing. The logical way would be to start talking with airline partners, followed by technology partners.

Is your GDS software ready to aggregate NDC content? Following on from the previous point, it's important to identify whether your existing GDS is able to work alongside the NDC Program. You may find that you require GDS add-ons or perhaps need to build a bespoke solution.

Have you communicated your intentions to stakeholders? As with any strategy change, the key is to communicate. Your staff, clients and suppliers all need to clearly understand your process of moving toward NDC in order to align your efforts. Within this, you may identify clients who are willing to support your adoption of NDC and could potentially act as pilots.

Have you considered a pilot programme? Suggested by IATA, a pilot programme can consist of the following five elements:

Traveller segmentation support
Develop traveller profile capability
Review data flow to track ancillary & bundled
Develop other revenue opportunities
Develop enhanced communications platform
Once you've gone through these questions, it's important to collate the information into an concise implementation plan. In this, you can review your pilot programme, team up with the right partners and finalise the details.
Get up to speed with the NDC, and take advantage of the opportunities presented by the future of airline product distribution by downloading our guide: "Get Ready for NDC - A Guide to Preparing Your TMC for Adoption". Gain further insight on the key points of the NDC Standard, learn about the perceived benefits and drawbacks of adoption, and attain more information on the steps to becoming NDC ready.