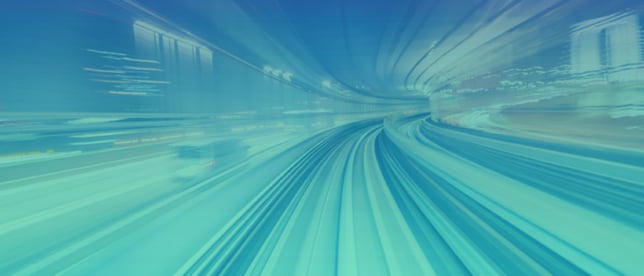 The tech revolution continues to evolve and innovate at an exponential rate. Travel technology plays a highly visible role in shaping the traveller experience, and new hi-tech advances are gaining the ability to disrupt and redefine how TMCs behave and communicate. In the past, predicting the impact of technology on a traveller's journey was an exercise in futility.
But no longer.
As part of London Tech Week, Sabre Global Distribution System conducted new research that gauged how consumers felt about new, disruptive, emerging technologies and their role in the future of travel.
Sabre surveyed 2,000 UK consumers on whether they agreed or disagreed with a number of widely-cited futurists' predictions about technologies such as artificial intelligence and mobile apps – here are some of the key findings.
Artificial Intelligence
54% of respondents predicted that by 2020, 85% of customer interactions with a company will be with machines rather than humans.
Chatbots, live chat, and other AI are considered by many to be the future of travel management – supporting customer service, sales, and marketing teams to provide an enhanced travelling experience.
For travellers, these services constitute a personalised online assistant that answers questions and queries about their itinerary. For TMCs, they represent a sales team that is 'always on', and can catch new potential customers who otherwise might not have reached out.
According to a recent Kayak study on mobile travel in the UK, 8% of respondents say they regularly use or have used chatbots in the past month – compared to just 3% a year ago – signifying the start of a major evolution into the mainstream that simply cannot be ignored.
Currently, artificial intelligence remains a developing technology, and while it represents a way to engage with clients and customers at the most important moments, there's still a long way to go before such technology becomes a normality for all travellers.
Innovation
11% of respondents believe the airlines use technologies innovatively to bring them new experiences, while only 7% believe the same is true for hotels.
The perceived level of innovation within the travel industry is on par with that of public services, but far below other industries such as entertainment and the financial sector.
There is no doubt technology is a cornerstone of the travel industry. Hotel front desk staff rely on it to manage reservations and other functions, office employees use software designed for the hospitality industry to manage the books and cash flow, and some hotels have tech to manage inventory, maintenance, and housekeeping tasks.
Similarly, airline check-in staff rely on software to check-in passengers, the aircraft itself uses it to fly and communicate with air traffic control, and, in the event of a crash, airlines use black box technology to find the root cause to ensure it doesn't happen again.
A reason many people may believe the travel industry doesn't use technology innovatively is that much of what is used is located behind the scenes. In contrast with entertainment where virtual reality continues to attract mainstream media attention, or online retail which has become a favoured method of purchase by most shoppers, the travel industry often keeps its innovative technological advances behind closed doors – they aren't used directly by the passengers, therefore, they're not commonly understood.
Apps
Just 4% of respondents think that airlines will be the first industry to offer just ONE app for everything, similarly, 4% believe the same is true of hotels.
There is no debating the value of the mobile channel within the travel industry. Apps provide an opportunity to advertise products and services, enhance communication, increase personalisation, and improve time-management. However, the overall travel environment is highly fragmented.
The average traveller has to use multiple apps to book and manage a trip successfully. Even in the case of managed travel, where one application can provide full itinerary management, the market is saturated. App adoption among TMCs has grown to such an extent that it's now difficult for an app to stand out, be original, and attract new users.
In comparison with other industries, such as finance and retail, where there are greater opportunities to incorporate everything in one place, the possibility of providing a one-fits-all travel app, which offers full end-to-end travel functionality for travellers, is filled with complexity.
Trust
28% of respondents would trust companies less in the future if they adopted a greater number of modern technologies, while only 16% would trust them more, and 56% or respondents would trust them exactly the same.
Trust is integral to success in travel. Trust builds better and faster results. Every day new enterprises emerge who are focused on speed-to-market. But without the trust factor, they are destined for failure.
In today's connected society, where reviews and recommendations lead to purchasing decisions, travel companies must understand the influence of social media, content and search on building and maintaining trust.
This year, Hilton launched its largest ever marketing campaign, encouraging travellers to 'stop clicking around' and trust them to provide a more personalised and memorable experience. In contrast, after the American Airlines saga earlier this year, the backlash and negative attention that the company received resulted in their stocks taking a nosedive and many passengers choosing to travel with another company.
When it comes to emerging technology, it's imperative that companies convince their customers of the benefits in order to win their trust. Taking a no-surprises approach will help travellers to trust TMCs in the future as they adopt more groundbreaking technology.
Personal Data
14% of respondents say they trust airlines with their personal data, while only 11% would trust hotels.
There is an obvious wariness among consumers when it comes to their personal data, and many travellers will be aware of the risks associated with data sharing. However, research from Sabre shows that consumers are more likely to share their personal information in return for something that benefits them.
84% of respondents said they would be more likely to trust a company whose services they enjoy.
Companies that create an enjoyable experience for their travellers using technology are more likely to win their trust, and those companies that focus on enhancing the traveller experience while remaining transparent about their intentions will benefit most. After all, travellers are willing to share their information if they know companies are using it to help them get what they want.
Final Thoughts
For travel companies, it's important to convince consumers of the benefits of new technologies in order to win their trust. Artificial intelligence is beginning to emerge as a disruptive technology, and may well prove to be a key component in the future of the travel industry. The trick to persuading customers to trust – and therefore adopt – technologies such as live chat and travel apps lies in focusing on the benefits of using them, such as efficiency, ease, and personalisation.
To learn more about how the travel industry is utilising technology to provide better customer experiences, and how to differentiate your TMC from the competition, download our free guide to the NDC.