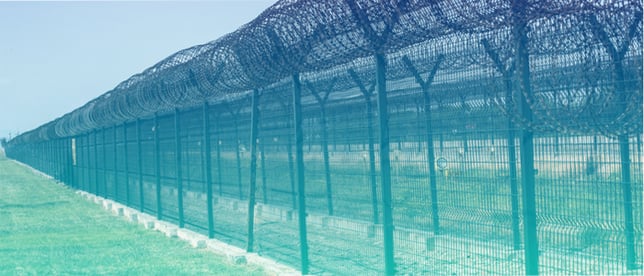 Recently, Donald Trump called for a "larger, tougher and more specific" travel ban, and on Sunday it was revealed exactly what this meant when he issued the third iteration of the travel ban. But what do you need to know about the latest restrictions on immigration into the US?
A further three countries have been added to the travel ban after a new edict was issued just days before the previous restrictions were set to be lifted. The White House now faces further controversy, as the latest travel ban removes any exemptions for travellers who can prove a "bona fide relationship" with family or other entities in the US.
The History of the Travel Ban
At the end of January, measures were revealed to block citizens of seven predominantly Muslim countries (Iraq, Syria, Iran, Libya, Somalia, Sudan and Yemen) from entering the US for 90 days – and indefinitely bar refugees from Syria.
Amid a week of chaos and mass protests, the ban was put on hold and soon after was ruled as unconstitutional. A revised travel ban was signed by Trump in March and despite quickly being frozen by judges, on June 26th the Supreme Court allowed a watered-down version take effect.
With the second travel ban in effect the entire US refugee resettlement program was suspended and citizens from Syria, Iran, Libya, Somalia, Sudan and Yemen were denied entry to the US.
One saving grace for travellers from the targeted countries was the exemption for passengers who could prove an existing close relationship with people or entities already in the US.
These restrictions were due to expire on September 26th but were instead replaced by the new ruling that was revealed on Sunday.
Who's Currently Affected?
Trump's administration has committed to respecting any existing visas and permanent residency but restricts the issue of new visas, as well as entry without a visa, to the citizens of eight countries:
Syria
Iran
Somalia
Yemen
Libya
North Korea
Chad
Venezuela
Travellers from Iraq will receive "additional scrutiny", although there is no mention of what this entails, and there are still a further 30 days remaining on the previous ban to refugees from all countries.
What's Changed?
Perhaps the biggest change, besides the widening of restrictions to include new countries, is the end of exemption for any traveller who can prove a "bona fide relationship" with family members or US entities, for example, an employer or university.
The new ban now adds restrictions on immigration from North Korea, Chad and Venezuela, as well as potentially affecting travellers from Iraq. Unlike the previous iteration though, the new restrictions are essentially indefinite whereas the original had a limit of 90 days.
Only one country has been removed from the list of nations targeted by the travel ban, Sudan, with officials citing an improvement in cooperation with the US government as the reason.
The Future of the Travel Ban
The Supreme Court was scheduled to hold a hearing on the broader legalities of a travel ban on 10th October. In response to Sunday's announcement, this has been postponed, enabling both sides to prepare new arguments.
The Laptop Ban
Despite their commitment to the travel ban, Trump and his administration have lifted the laptop ban they instituted in March. Shortly before this, a similar ban was enforced in the UK and despite some restrictions being lifted, the original embargo is still in place here.
The "vast majority" of carriers operating out of Turkish airports have now been cleared, as well as flights out of Tunis, but many UK-bound passengers from across the Middle East and Africa are still unable to take electrical items larger than a smartphone into aeroplane cabins.
Impact on Business Travellers
Passengers travelling on direct, inbound flights to UK airports from Lebanon, Jordan, Egypt, Tunisia and Saudi Arabia will lose the opportunity to be productive during their flights – thanks to the UK laptop ban.
Any organisation from the eight countries targeted by the new US travel ban should be aware that travellers from these countries will not be allowed into the US unless they hold a valid visa – with it being extremely unlikely that any new visas will be issued.
Any passengers from Iraq will be under "increased scrutiny" when attempting to enter the US, so organisations from this area should be wary of potential disruption.
As a TMC, you should be informing your clients of the increased likelihood that citizens of these countries will be unlikely to be granted entry to the US. Failing to inform your passengers of any potential disruption from major security measures such as the travel or laptop ban is also a failure in your duty of care to them.
The announcement of the travel ban's third iteration extends a prolonged period of disruption for the travel industry that has also included a huge deal of uncertainty in the face of Brexit.