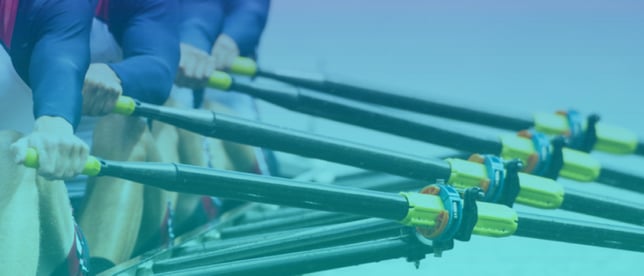 For years, the business travel industry has feared market-cannibalisation by online travel agents (OTAs), so Expedia's recent statement that they see their future in working with partners to solve industry pain-points surely comes as a relief. But should TMCs embrace this or forge their own path?
Cyril Ranque, President of Lodging Partner Services at Expedia Group, recently spoke to TNOOZ about what lies ahead for the travel booking giant, revealing a desire to work more closely with traditional industry organisations like hotels, travel agents and travel management companies.
But how much does Expedia have to offer TMCs that decide to partner with it?
The Benefit of Working with EAN
We've previously looked at the benefits of partnering with Expedia through their Expedia Affiliate Network but wanted to revisit the issue here, as it is a huge part of what it has to offer TMCs.
In the interview, Ranque reiterated that increasing distribution through an OTA is an incredibly efficient way for hotels to generate customers, compared to buying or developing that kind of traffic independently.
"OTA distribution is the way to go to be efficient. That does not mean a hotel should not work on having a great brand.com experience. It's complementary."
A parallel can easily be drawn with travel management companies. Instead of spending long hours searching for hotels to join your network, simply joining the EAN immediately offers access to over 300,000 properties across 25,000 cities worldwide.
Working with the EAN is a great way to increase your revenue and conversion rate by introducing a whole new range of cost-effective and flexible travel options for your customers that were previously unavailable through your GDS.
It's important to note the reminder he adds on the importance of brand experience. Becoming part of the EAN provides extra options for your business travellers, but nailing the branded experience is key to success – especially the personalisation aspect of your business.
New Opportunities with Expedia
Having invested substantially in its technology platform, Expedia is committed to ensuring it gets a return by developing new tools and services to solve common challenges in the world of travel management.
"We're now trying to understand what partners need, the pain points they are facing, and building products to address those pain points, or, business objectives."
In recent years, this has seen huge names like Marriott, Best Western Europeand NH Hotels sign up for high-profile partnerships, despite previous industry misgivings about Expedia.
"The more we can build products that are solving partners' needs, making their operations more efficient, the more it justifies the cost of working with Expedia, which is something we hear about all the time."
As a result, not only are brands benefitting from increased exposure but they're also receiving a solution to real-world industry pain points like extracting insight from consumer feedback or increasing the ease of meeting room and events booking.
As a TMC, it's in your interest to keep up to date with new Expedia releases knowing they're actively working to solve the problems you struggle with.
Can Everybody Win with Expedia?
Despite there being little love lost between OTAs and traditional travel businesses, Ranque was confident that they would be able to keep everybody happy going forward:
"The question is how do we get there – to a model that makes the owner continue to have a sustainable financial growth. It cannot be the OTA wins, the brand wins and the ownerloses, because then we're depleting the investment that goes into the industry. And, it has to be without making the consumer experience more cumbersome."
At Navitas, we couldn't agree more with this sentiment. Any solution that fails to provide value at every level of the industry, especially the customer experience, is destined to fail.
It's easy to see how this influenced the development of our Navitas Expedia Affiliate Network Integrator plug-in, which provides your users with access to over 160,000 new hotels of all shapes and sizes.
You can still work within your GDS of choice and you'll also bring your costs down with special partner rate - savings that you can easily pass on to users. The hotels themselves benefit from exposure to new customers and Expedia increase the use of their technology platform.
In short, everyone wins.
Click here to find out more about the Navitas Expedia Affiliate Network Integrator or look around our site today for more information about our full range of GDS add-ons to see how you can maximise your offering.