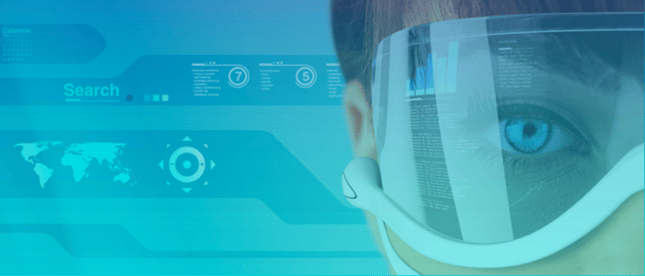 In October, the Global Business Travel Market 2017-2021 report was published, with analysts forecasting the global business travel market to grow at a Compound Annual Growth Rate of 5.11% between 2017 and 2021. But what can TMCs do today, to reap the rewards of the growing industry in the future?
One of the main driving forces for the predicted growth is the rapid evolution of technology, with new and improved solutions in development at all times to better enable TMCs to efficiently and cost-effectively put together the best business travel packages for their travellers.
Staying informed of how technology is changing the travel industry and the trends it's enabling will put you in a good position to capitalise on the opportunities afforded by a growing business travel industry. Here are five ways you can prepare for that future today:
1. Embrace Traveller Personalisation
One of the biggest opportunities provided by modern technology is the increased ability to capture previously unimaginable quantities of data and analyse it almost instantaneously.
Using this ability, TMCs are now able to process incredible amounts of information from previous travel bookings, including itineraries, reviews, and even social media, to craft the perfect business trip and ensure travellers are satisfied.
For many TMCs the end-goal is to offer an "Amazon-like" shopping experience by making personalised, data-backed recommendations to increase spending.
Personalisation doesn't have to be complex though, and it doesn't even need you to utilise new technology. It can be as simple as contacting your travellers via their preferred platform or remembering whether they prefer an electronic or physical itinerary.
The use of traveller personalisation is key for TMCs and can help you tap into the thriving bleisure market, with research from booking.com revealing that personalised suggestions for destinations and things to do encourages 50% of travellers to book a trip.
2. Integrate AI into Every Process Possible
AI is becoming so effective at trawling through reams of traveller data to craft trips that almost a third of global travellers say they are comfortable letting a computer plan an upcoming trip based on data from their previous travel history.
The use of AI in business travel has expanded over the last year thanks to the rise of greatly improved AI chatbots, with half of travellers now not bothered whether they speak to a real person or computer, so long as any questions are answered.
Real-time chatbots are now sufficiently sophisticated they can be used to support human operators, by enabling travellers to make schedule changes, get weather alerts, ask for help, or check information such as flight times or hotel booking references, without ever having to pick up the phone.
3. Get to Grips with the NDC-Standard
We all know how important GDSs are to TMCs, but the introduction of NDC-standard products could cause disruption to your business as airlines across the globe are beginning to transition towards communicating their offerings solely via XML-code.
Although the challenges of adopting the NDC-standard may be daunting, there will also be benefits, including, gaining valuable traveller data and offering better trip personalisation, to providing a greater range of products and facilitating better use of rich-media content.
The key to taking advantage is ensuring you're prepared for NDC when it hits the mainstream by making sure you understand how every organisation in your supply and distribution chains are reacting to the changes – thankfully, there are resources to help.
The IATA itself has produced Getting Ready for a New Era of Airline Retailing NDC: A Mini-Guide for "Travel Management Companies and we've put together our own guide on the future of airline product distribution – Get Ready for NDC - A Guide to Preparing Your TMC for Adoption
4. Ensure Your Organisation is 100% GDPR-Compliant
Another big change to the way TMCs will be operating is the introduction of the EU's General Data Protection Regulation (GDPR). GDPR aims to not only update archaic data privacy laws across the EU but to harmonise them and make them more consistent across a continent that is often expected to work as a unit when it comes to crime.
GDPR will be officially enforced on 25th May 2018, and any organisation not complying with the new legislation will face fines of up to 4% of their global annual turnover. Even if you aren't located in the area, processing any personal data of an EU resident could see you fall foul of the new rules.
Obviously, travel management is built on personalisation, which is increasing in complexity as technology evolves. Traveller data is crucial to your TMC's success, so you'll need to carefully prepare for GDPR by ensuring the way you use and store it is compatible with the new regulations.
To find out more about getting your organisation ready for GDPR you can take the ICO's official Getting Ready for GDPR self-assessment.
5. Chase the Millennial Market
Research shows MIllennials are 50% more likely to have travelled for business in the past two years than people over the age of 35.
In fact, Boston Consulting Group forecasts that by 2020 millennials will account for close to 50% of all business travel spending, and if your TMC wants to carve out a chunk of that market you'll need to learn to embrace the "bleisure" trend.
Another recent study revealed almost a quarter of millennials took the opportunity to combine business with leisure, no doubt aided by technological advances that allow business travellers to work more efficiently when out of the office – creating more time for recreational activities.
So, it's no surprise that free Wi-Fi is important to millennials, with 82% of those surveyed choosing access to Wi-Fi or "staying connected" as their top priority when on a business trip.
With the business travel industry set for healthy growth over the next five years, now is the perfect time for any TMC to expand their operations. Ensuring your organisation stays informed about emerging technology is vital to success, but there's more to it than simply buying the latest tech.
As technology enables, and in some cases, necessitates, large-scale disruption and transformation of the industry's infrastructure, opportunities will always be found by forward-thinking organisations.
To prepare yourself fully for the future of the business travel industry, you'll need to ensure you're agile enough to react to industry trends like the introduction of GDPR or NDC-standards. And you can find out more about how to prepare for NDC by clicking here, or on the image below, to download our free ebook, download our free ebook – Getting Ready for NDC.